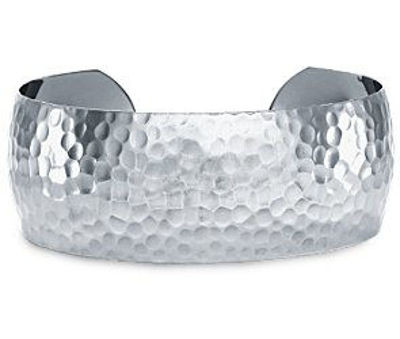 Short on cash or just cleaning out your closet? Selling your silver jewelry to a trusted professional is the easiest way to earn cash for silver. With so many people out there willing to take your silver jewelry and give you cash in return, it is important to know who buys silver jewelry. Is silver jewelry worth selling to begin with? Our experts at Goldfellow answer these questions and more below. If you have decided to sell silver jewelry, you can trust us to buy your pure silver and sterling silver at a fair price.
Who Buys Silver Jewelry?
There are so many companies, jewelry stores, and even people on the internet who buy silver jewelry without even knowing the true value of what you have. Research is an important component before you hand off your silver jewelry and trade it for cash. Ask your friends and family if they know any reputable sources and avoid selling to a pawn shop. You want to sell your silver jewelry to a company that is trusted, licensed, and understands the value of your jewelry. Our team of trusted mail-in gold buyers and silver buyers makes Goldfellow an ideal company.
Is Silver Jewelry Worth Selling?
Pure silver and sterling silver have a good resale value. On the other hand, silver plated jewelry has little to no resale value because it typically contains low amounts of actual silver. Before you trade your silver for cash, make sure you know what silver is worth in the current market. Researching the market price of silver can help when you are selling your silver. You can better negotiate with the dealer and know whether or not they are giving you a fair price.
Another great tip before selling your silver is making sure to weigh it. This can give you a better idea of what you can get for your silver. If you don't have a scale, we have a price calculator that can weigh your items right here at Goldfellow. Currently, the average price of silver is around a little less than 90 cents per gram, while the average price of sterling silver is around 80 cents per gram.
The Silver Buying Process
Selling your silver is the fastest way to earn cash for silver. But beware of who you end up taking your jewelry to. At Goldfellow, we weigh, test, and verify the purity of your silver jewelry all in one day. We also accept:
Silver coins
Silverware
Sterling silver
Contact us to learn more about how we buy silver and give you quick and fair cash payments you want tosell your gold online as well as your silver, use our gold price calculator. Getting cash for silver is easy with the help of professionals you can trust like the experts at Goldfellow!