Getting engaged is an exciting and beautiful time for a couple and their family members. The price of an engagement ring can be a huge expense for any couple that is looking to save for their future. According to Forbes, the average cost of an engagement ring is around $5,000.  However, the rock that you choose for your partner doesn't have to break the bank. The expert gold buyers from Gold Fellow explain ways to save money on an engagement ring, and why buying a pre-owned ring can be the way to go.
High Quality for Less
Of course you don't want to settle for a low quality ring. If you are on a tight budget, you don't have to compromise when you consider a second-hand engagement ring. Diamonds have a very high devaluation in that they can lose their value very quickly. If you purchase a pre-owned ring, you will automatically save money. You can be sure to find a good resale price for a diamond ring, as the value has gone down. This does not mean that you are purchasing a low-quality ring by any means.
Another reason why you should buy a pre-owned engagement ring is to save money for essentials that you and your spouse will need in the future. This can include a mortgage for your home, as well as expenses for the wedding. By planning ahead, you will be able to find a ring that is perfect for your partner without spending a fortune. A pre-owned engagement ring that's three-karats will ultimately cost you the same amount for a new one-karat ring. You will never have to sacrifice quality and style if you go this route, and diamonds truly stand the test of time. They are durable enough to be passed on to someone new, and your spouse will never feel that the ring is pre-owned or worn out.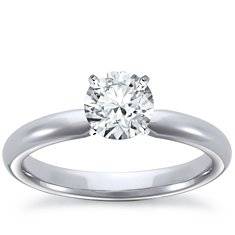 Gold Fellow, our reputable gold buying company in South Florida, is known for providing the best rates possible for all jewelry, and our gold buying process is quick and efficient. If you are looking for some extra cash, contact Gold Fellow today!